A day before yesterday morning, my son got up at midnight and woke me up…"Mummy, I am not able to sleep and seeing weird dreams." I said it's ok might be because of heat you are unable to sleep. I pacified him and send him to sleep again.
As you all know yesterday itself, it has been declared that lockdown is extended till 30 April. The same incident happened today morning and this incident raised my ears me and REALLY made me sleepless NOW. It made me to ponder over as to what is this happening and why?
He is in class X and due to lockdown exams are now postponed for an indefinite time. I know I am not talking something NEW or something which you don't know or have experienced in this period of lockdown. But have we gave a thought as to why this is happening and what will we to do tackle it????? What are the long term consequences of this Corona on OUR MIND???? What will be the state of mind after we are done with the acute phase of Corona?
Do we something we have thought that the body or the mind what is going to be affected more? It's time now we have to think about it we can overcome? Fever, cold, cough and many of the physical symptoms can be cured but what about the mind? What about the mental disturbances? What about the thoughts the emotions which we are going to tackle with, in the near future that is a condition in the medical books which is called as post traumatic stress disorder (PTSD). What is post traumatic stress disorder? We all have survival instincts or reflexes given by Mother Nature to overcome dangers and threats in life. We express it in different ways like fear, anxiety, crying, worry and such other intense emotions which we say "fight-or-flight" response.
Fear triggers many split-second changes in the body to help defend against danger or to avoid it. This is a typical reaction meant to protect a person from harm. Nearly everyone will experience a range of reactions after trauma, yet most people recover from initial symptoms naturally. Those who continue to experience problems may be diagnosed with PTSD. People who have PTSD may feel stressed or frightened, even when they are not in danger.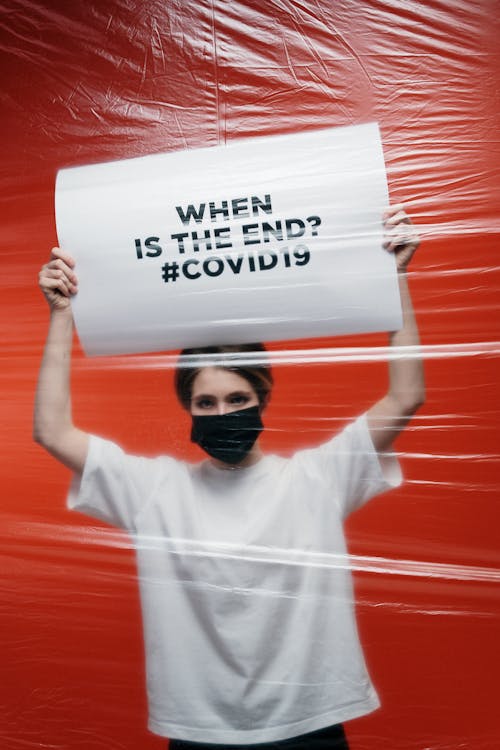 Friends, we are going through this phase of UNCERTAINTY, fear, worries in societies coming out due to the Corona outbreak. We have started to see and experience this itself now. We see the stresses coming up in our children, in our family members. They are complaining about sleeplessness, rise in blood pressure, irritable behaviour and many such tantrums of which we are not able to find the reason. Though we all are trying to keep our mind busy with some kind of meditation, exercises, doing so many things which we haven't have done since a long time or have not got the time to do the things trying to maintain the balance of Mind by doing such things some are successful and some are not.
Some have short term symptoms, but the majority do develop ongoing (chronic) PTSD.
Flashbacks—reliving the trauma over and over, including physical symptoms like a racing heart or sweating
Bad dreams
Frightening thoughts.
These are some symptoms of PTSD.
I would like you all to have a thought about it find out the ways to help the mental balance with SELF FIRST, with the children, the elders, the family members and also the relatives to overcome this difficult but inevitable phase of this lockdown. Last but not least, I would like to request you all to take help of homoeopathic medicine and live healthy and harmonious life for US and OUR COUNTRY.